About Upper Cervical Chiropractic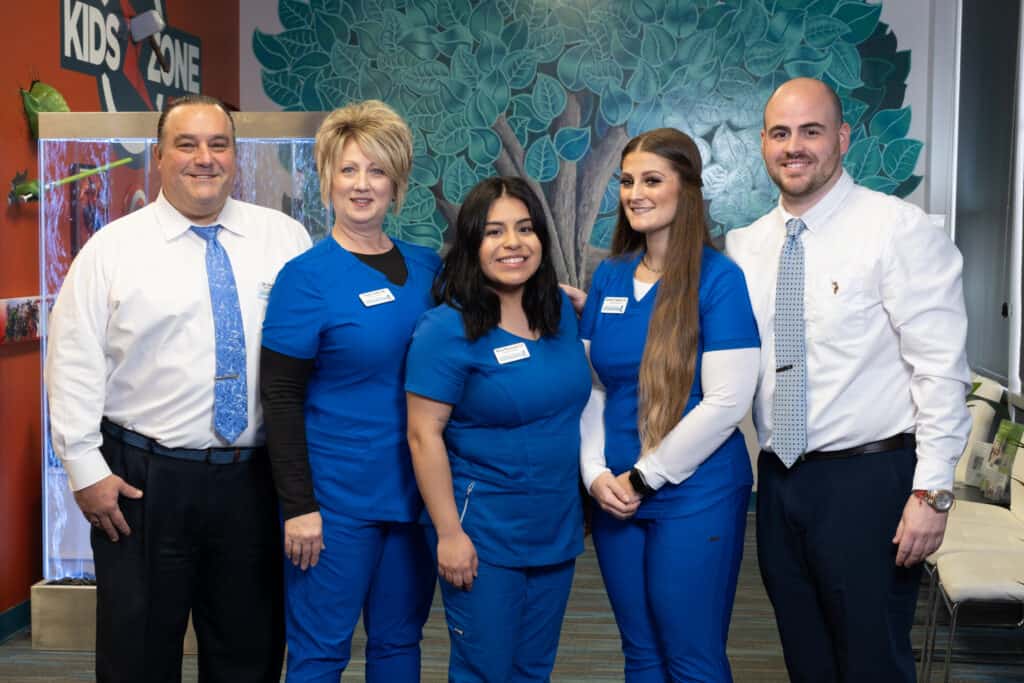 The team at Upper Cervical Chiropractic of Spartanburg.
Left to right: Dr. Baker, Pam, Maria, Summer, Dr. Becerra.
Meet The Chiropractors of Upper Cervical Care Spartanburg
Upper Cervical Chiropractic of Spartanburg is the premier upper cervical care practice in South Carolina. We practice 100% subluxation-based corrective chiropractic care, focusing on adjusting the top two vertebrae to stabilize the spine to ensure the rest of the spinal corrections hold. We also provide full spine and extremities adjusting when needed after the keystone of the spine, the atlas and axis, have been stabilized.
Dr. Lyle Sherman, for whom Sherman College was named, first began a private practice that was taken over by Dr. Donald Thomas who helped open Sherman College of Chiropractic where he both taught and served as clinic director. To ensure the excellence of his practice continued to grow, Dr. Thomas asked Dr. Scott Baker to join him once he finished his doctoral studies at Sherman College.
The partnership between Dr. Thomas and Dr. Baker has helped them grow their practice and provide even more patients a natural alternative to traditional medical care. To carry on that tradition, Dr. Baker has brought on several doctors over the last 10 years including current doctors.
Though not always operating under the same name, our practice has a long history of being at the forefront of upper cervical care. 
Spartanburg Chiropractic News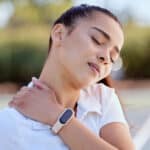 Neck Pain
Combatting neck pain throughout the day isn't easy, especially if you're doing a task requiring much movement. While it's quite
Read More »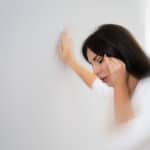 Vertigo
Did you know that patients with central vertigo are more likely to have more severe balance and stability problems than
Read More »
The entire team at Upper Cervical Chiropractic of Spartanburg holds themselves to a high standard of excellence in order to provide the best care for our patients. Our doctors, along with the rest of the staff, train twice a week and during quarterly weekend seminars on the latest techniques in the industry. By staying on top of innovative techniques and the latest research, we are able to help our patients achieve lasting overall health.
Our doctors are not just reading the latest research; they are conducting research themselves, including:
migraine research
vertebral disc space improvement
cervical curve improvement
multiple sclerosis
vertebral artery insufficiency
cerebral spinal fluid flow
high blood pressure
and more.
Recently, Upper Cervical Health Centers of America and Italy, finished a study of 800 patients suffering from accident induced multiple sclerosis. Through upper cervical care, these patients were symptom free within 2-8 weeks, and remained that way for the following 24 months of the study.  
Dr. Baker is currently working on the diplomate in cervical/cranial junction procedures through the ICA Council on Upper Cervical, an elite group of the world's best upper cervical chiropractic doctors, consisting currently of 36 members. 
The doctors are currently studying multiple upper cervical and full spine techniques throughout the year.
We enjoy helping our patients achieve overall health through upper cervical corrective care, but we know there is much more that contributes to well being. Because of this, we take great pride in giving back to our community in any way possible.
Our office participates in Operation Book Bag each year to provide area school children with the tools to help them grow their education. During the holidays, we sponsor an Angel Tree to help families enjoy this special time of year.
In addition, we are active members in the Spartanburg Chamber of Commerce, Spartanburg Downtown Association, Sertoma Club, American Legion and local Rotary Club chapter. We proudly contribute to the Disabled American Veteran's fund. We are proud of our community and aim to continue to help improve our community through charitable contributions.