Boiling Springs Chiropractor - Upper Cervical Chiropractic of Spartanburg
Chiropractor in Boiling Springs Can Help Improve Your Health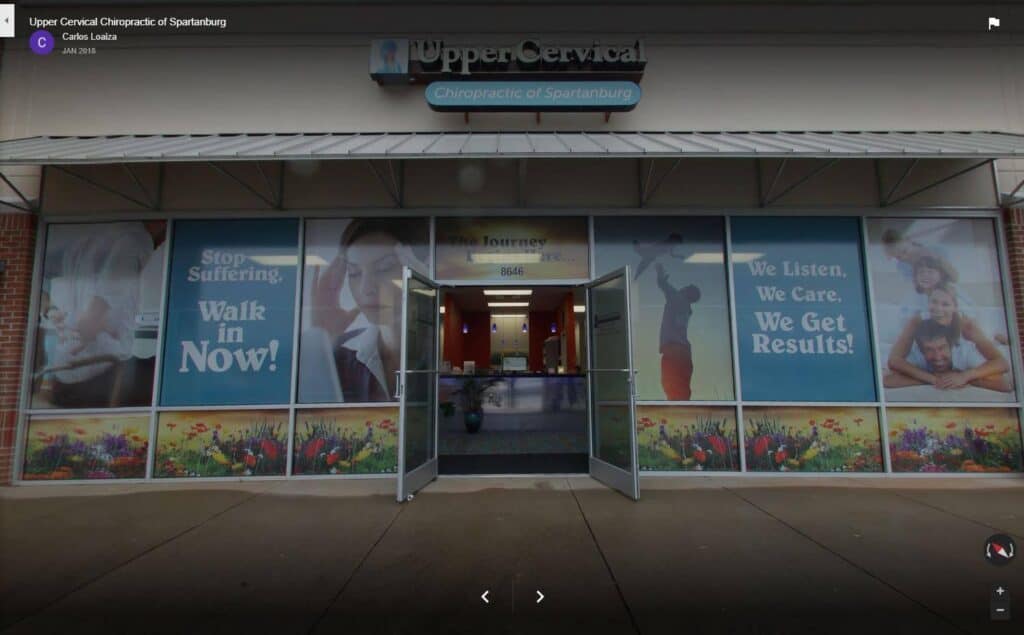 Take advantage of the wonderful benefits of Blair Chiropractic. Visit Upper Cervical Chiropractic of Spartanburg and work with a trusted Boiling Springs chiropractor to reinvigorate your body and promote self-healing.
Upper Cervical Chiropractic of Spartanburg is the practice of Dr. Scott Baker and Dr. Jonathan Becerra. It is the go-to place for many patients looking for a reputable chiropractor in Boiling Springs, South Carolina. Our practice is located a few kilometers away from the North Spartanburg Sports Complex if you take the S 56/Old Furnace Rd and US-176 E. You can also visit our practice if you are from nearby areas in Boiling Springs, SC, including:
Boiling Springs is a quiet town in the Spartanburg County of South Carolina. It's home to a few local tourist spots like Va-Da-Mar McMillan Park and Plankowner Brewing Co. Additionally, it's only a few minutes away from stunning destinations like Peter's Creek Heritage Preserve, Lake Blalock and Chestnut Ridge Heritage Preserve.
Blair Chiropractic in Boiling Springs Stands Out For a Reason
Dr. Scott Baker and Dr. Jonathan Becerra are trailblazer chiropractors specializing in the Upper Cervical Chiropractic technique. They are trained in Blair Chiropractic, a uniquely designed chiropractic method resolving postural imbalances along the cervical spine, the most vulnerable section of the spinal column. Upper Cervical Chiropractic of Spartanburg is one of the few practices in the United States that is credible in administering the Blair adjustment technique. That is because it requires a doctor or chiropractor in Boiling Springs and anywhere in the United States to get a higher level of accreditation before they are allowed to practice.
This technique is your best and safest bet because it offers superb benefits such as:
Take Advantage of Chiropractic Care in Boiling Springs
Most people think of chiropractic care as being used primarily to relieve pain. This is true! However, Upper Cervical chiropractors are also concerned with the overall health and wellness of the body, both physically and mentally.
Working with a Boiling Springs chiropractor would help resolve sleeping problems, manage gait problems, and increase energy levels. It can also come in handy in addressing common debilitating symptoms such as:
Come to Our Office and See Our Chiropractor in Boiling Springs
Office Address:
8646 Asheville Highway Boiling Springs, SC 29316
Office Phone Number:
(864) 804-6886
Office Hours:
Mon to Fri: 9:00am – 12:00pm, 2:30 – 6:00pm
Sat & Sun: CLOSED
Jumpstart your journey to better health! If you live in Boiling Springs, Spartanburg, Inman, Fingerville, Roebuck, Duncan, Mayo, Mt Zion, Arcadia, Cherokee Springs, and Drayton vicinity, you are within a few minutes of receiving adjustments from Upper Cervical Chiropractic of Spartanburg and Dr. Scott Baker and Dr. Jonathan Becerra.
Check out our practice reviews on Google My Business.